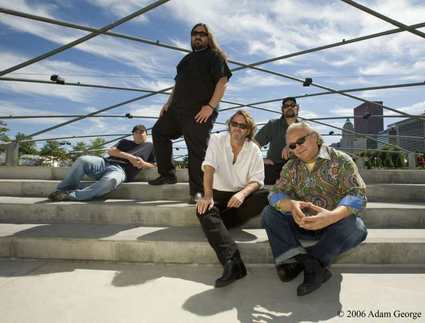 Various 20-something-to-30-something Random Girls have told me my knowledge of pop culture lacks a certain, hmmmm, immediacy (and that is a kind term, rest assured).
But pop culture and its fads cycle around. So maybe I'm not hopeless. Don't laugh.
One of those cycles caught me in the last month. Several times while I was riding around listening to the University of Tennessee student radio station, 90.3 "the Rock," the station would play this just dynamite version of Chest Fever done by Widespread Panic.
I first looked on iTunes for all of Widespread Panic's albums and didn't see Chest Fever anywhere. Long story short, it took me awhile to realize that on Jan. 30, 2007, one of those various artist tribute albums came out. This one was the first taking the measure of The Band.
It's called Endless Highway — The Music of the Band
.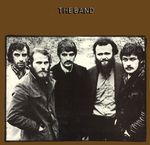 Chest Fever was originally on "Music from the Big Pink," a 1968 vinyl album. Several more on the Endless Highway disc are from "The Band" (the brown album), my favorite and which was released in 1969, when I was still in junior high school. The Band was a done deal by 1978.
It's nice hearing the likes of Widespread Panic, Guster, Bruce Hornsby, the Allman Brothers Band, Jack Johnson, Lee Ann Womack and Rosanne Cash doing Band classics.
Here's the track list of the regular version.
1. I Shall Be Released — Jack Johnson
2. The Weight — Lee Ann Womack
3. Makes No Difference — My Morning Jacket
4. When I Paint My Masterpiece — Josh Turner
5. Unfaithful Servant — Roseanne Cash
6. Rockin' Chair — Death Cab for Cutie
7. King Harvest — Bruce Hornsby and the Noisemakers
8. Whispering Pines — Jakob Dylan w/ Lizz Wright
9. Chest Fever — Widespread Panic
10. Lookout Cleveland — Jackie Greene
11. Wheel's on Fire — Guster
12. Up on Cripple Creek — Gomez
13. Stage Fright — Steve Reynolds
14. Night They Drove Old Dixie Down — Allman Bros. Band
15. Rag Mama Rag — Blues Traveler
16. Life Is A Carnival — Trevor Hall
17. Acadian Driftwood — The Roches
The Best buy version has four extra tracks including one from Gov't Mule. The Fye (not around here) version has Steve Forbert doing a cut and the Borders version has John Hiatt and the North Mississippi Allstars.
429 Records has done a really nice site for the album here, but if you want to know about the Band, go here (it's got everything).
So my pop culture includes Rick Danko, Garth Hudson, Richard Manual, Robbie Robertson and Levon Helm as well as Blues Traveler, Gomez, Roseanne Cash, Bruce Hornsby, Jack Johnson and Widespread Panic.
I found one of the videos from 429's site on YouTube. It's of Guster doing kind of a "Last Waltz" thing. It's good — and funny. Watch it.
Who spent $4,000 having a curry delivered from Britian to New York? Oh, well.
Tags: the band | widespread panic | guster