I have to blog this one just so I don't forget where it is. A conference recap set to Jimi Hendrix doing "All Along the Watch Tower." Watch it here.
But it did remind me …
I spent a summer in Seattle (well, Bellevue, actually) in the mid-70s and one weekend we went to Jimi Hendrix's grave site. Below is a photo from the Internet.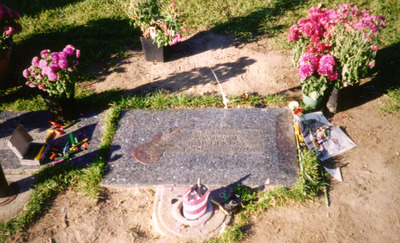 Tags: CICM | Center for Innovation in College Media | Jimi Hendrix | Ralph Braseth