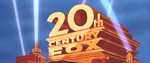 Has this happened to you?
At knoxnews, we post a lot of our videos on YouTube, especially those done by our TV critic (they get a lot more traffic there than on our site).
However, we recently received this email from YouTube.
Dear Member:

This is to notify you that we have removed or disabled access to the following material as a result of a third-party notification by Twentieth Century Fox Film Corporation claiming that this material is infringing:

"Reno 911!" officers "ain't retarded": https://www.youtube.com/watch?v=Xl4V4lzTyI8
Ok, this is a video that our writer shot. It wasn't shot on a movie or TV set. It's not a bootleg movie or even a movie trailer. It's journalism; it's an interview!
Here's the offending clip in Windows Media (WMV) format.
What's up with that?
It makes me think that the garish cigar-chomping studio bosses of yore would like come back as the studio bosses of the Internet. But the studio system ended sometime back in the 20th century, right? Maybe not at 20th Century Fox.
Now, that's retarded.