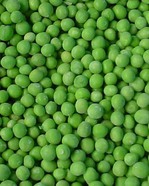 Several of the Tennessee Twitterers I follow, djuggler, rexhammock and newscoma among them, are participating in the frozen peas awareness and fundraising effort.
Frozen peas endangered or in need of aid? Hardly.
It's an effort inspired by Twitterer Susan Reynolds, who has been blogging about her breast cancer at Boobs on Ice. She explains the peas in this post.
Duncan Riley at TechCrunch notes the social significance of the outpouring of support.
There's a Frozen Pea Friday flickr group with 280 members (at this writing).. There is a frozen pea fund that has raised at least $3,500 in the wrapup report on Frozen Pea Friday.
An interesting use and heartwarming use of Twitter. My best wishes to Susan Reynolds.
If you don't already, follow me on Twitter.