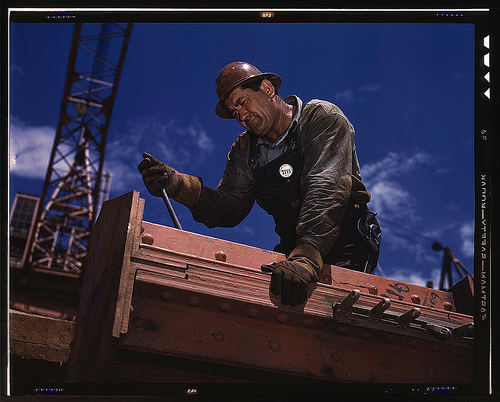 I've been reading about flickr and the Library of Congress' Commons Project and decided to take a look and see if there were any photos from Tennessee. There are. The photo above was taken in June 1942 at Douglas Dam of "Big Pete" Ramagos, a rigger.
There are several of Douglas Dam's construction, copper mining near Ducktown, Watts Bar Dam, various other TVA facilities. a corn field by a river in northeast Tennessee, and work on the "Vengeance" dive bomber at a Nashville plant. I wish there were more.
Rex Hammock writes about some of the details of the project and has some links to more info. This is a wonderful way of unlocking the rich-with-history collection of public domain photos at the Library of Congress. The flickr folks blog about it.