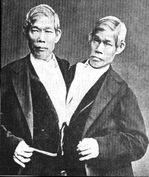 A new Zogby Interactive poll shows the shift away from traditional media – particularly newspapers – continues to move at warp speed. We're down to only people 65 and older getting most of their news from something other than the Internet – and that's probably TV.
When only 7 percent of the key 18-to-29 year old demographic say they use your product, it might be fair to say your long term prospects are marginal. Across all age groups, 70 percent of respondents said journalism is important to the community, but only 10 percent partake of it in a printed newspaper.
Does that indicate a problem?
Surely, not, they say round the watercoolers at traditional media companies. People will always read/watch/listen to us – and, more importantly, buy advertising.
If this poll is accurate – and Zoby says its margin of error is 2.2 percent – even many of the people subscribing to newspapers must not be reading them. My theory is the people looking for a long gradual decline in traditional media consumption (and revenue) are suffering from data smoothing delusions.
The tipping point has been breached.
It is not enough to shift your news to the growing online consumption; the underlying business structures need to quickly evolve to digital strategies with radically different cost and revenue structures. That has not begun to happen with any true urgency; in fact, online revenues for many U.S. newspapers are declining against year ago numbers or showing anemic single digit gains. (Most traditional media have their old world and new world joined like Siamese twins, where one goes, the other must follow.)
At traditional media operations, revenues, profits and readers/viewers/listeners (audience) from the traditional sources are outsized compared to digital even if stagnant or declining. Digital revenues and audience are the rocket booster on the mothership. At some point – a point that is within sight – that has to flip with traditional media the booster rocket to a digital business model. Unfortunately, that cannot be done easily or bloodlessly.
Analyzing your traditional business processes for productivity gains are unlikely to provide the systemic change necessary. Remodeling, repainting and landscaping only go so far.

From Zoby's news release on its poll:
Nearly half of respondents (48%) said their primary source of news and information is the Internet, an increase from 40% who said the same a year ago.

>Younger adults were most likely to name the Internet as their top source – 55% of those age 18 to 29 say they get most of their news and information online, compared to 35% of those age 65 and older.

>These oldest adults are the only age group to favor a primary news source other than the Internet, with 38% of these seniors who said they get most of their news from television.

>Overall, 29% said television is their main source of news, while fewer said they turn to radio (11%) and newspapers (10%) for most of their news and information.

>Just 7% of those age 18 to 29 said they get most of their news from newspapers, while more than twice as many (17%) of those age 65 and older list newspapers as their top source of news and information.

Web sites are regarded as a more important source of news and information than traditional media outlets – 86% of Americans said Web sites were an important source of news, with more than half (56%) who view these sites as very important. Most also view television (77%), radio (74%), and newspapers (70%) as important sources of news, although fewer than say the same about blogs (38%).
Here's a link to the results of a similar Zogby poll last year.
For those that scoff at such things, the Zogby data is pretty consistent with this January poll
(via No Silence Here)