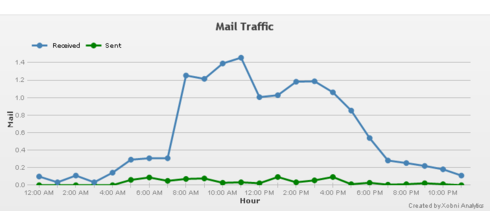 Coming back from a short vacation and not checking company email for four days, brought with it an inbox with over 675 new messages.
Now, many of them were "status" messages; new video available from AP, someone flagged a comment on knoxnews, please post a story. Easily deleted and no reply necessary, but still there were over 675 in just four days and two of those were light volume weekend days.
Luis Suarez of IBM says he cut his email load "by 80 percent in a single week" by various tactics from not sending emails to using other technologies like blogs and wikis.
Suarez, social computing evangelist at the computer giant, says "E-mail can become extinct, if not repurposed altogether, even at big companies."
That wouldn't work for me in my current email-focused corporate culture. We struggle to get people to use Outlook's calendar and getting people on IM was met with unrepentant obstinance. I and my online team, however, use IM, Twitter, SMS, Facebook, blogs, and Google groups much as IBM's Suarez does. They improve communication greatly within and without work. But, alas, they haven't perceptibly cut email volume.
I'm more like Daniela Barbosa, business development manager at Synaptica, who hasn't quite found any suitable replacement and remains "your e-mail slave."
The chart above (click on it to get a larger version) shows part of the picture, or problem. It's a graph showing average email by hour to my desktop Outlook program. Problem is I also read, reply and delete a lot of mail in the Web-based version of Outlook. And then there's Gmail (a couple accounts), Yahoo email, and, oh yes, Hotmail.
The chart was generated by the analytics in the Xobni Outlook add-in that has great email search and does these spiffy charts.
I may be hopelessly hooked without an email "patch," but could you delete the email habit? And how would you do it?