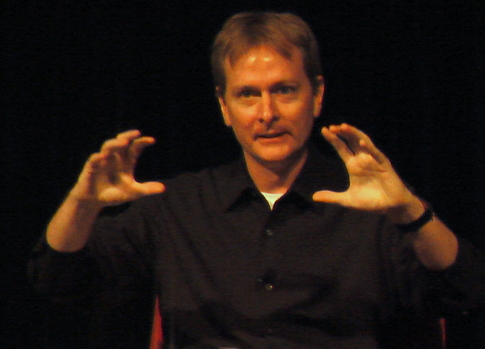 "I'm tired of the anecdotal bullshit."
That's from Rob Curley, president/executive editor of Greenspun Interactive, which runs the Las Vegas Sun Web site.
Curley, speaking at the APME convention Tuesday, said his site is benchmarking well-designed layouts of large photos and graphics with headlines vs blocks of headlines in an effort to get some data on the "pretty vs practical" debate. The results aren't in, but he noted that headline lists work wonderfully for Drudge and Google News.
(The photo is a little grainy because it was a low-light situation and I wasn't that close to the stage.)