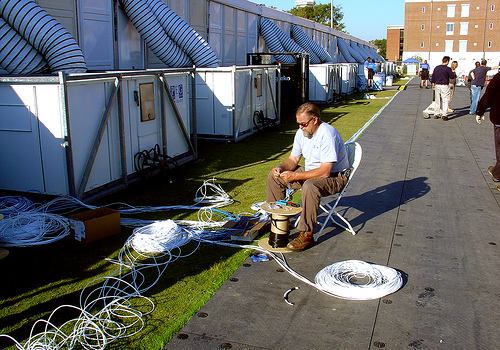 Photo
by Paul Chenoweth. His factoid: If you placed all of the wiring in the Media Filing Tent end-to-end and repeated that 88 times…it would extend from Nashville to Moscow, Russia.
He's documenting all the activity in getting ready for the persidential debate at Belmont University on flickr. Some wonderful behind the scenes photos there.
He also has been twittering about the setup work today.