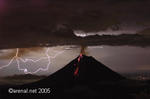 The Innovator's Dilemma for newspapers is that while they must radically adapt to the changing media landscape and the economic realities of an economic downturn, a sizable number of loyal print readers aren't ready to turn the page with them.
In a snarky blog post at the Tampa Tribune's cross bay rival tampabay.com, TV/media critic Eric Deggans wrote:
It's not exactly like the end of New Coke.

But officials at the Tampa Tribune say they are revamping the newspaper again, less than a week after combining most of the news content into one section on weekdays. Starting Monday, the weekday newspaper will offer two sections of news and a classified section, after receiving thousands of complaints from readers who once enjoyed sharing separate sections with friends and family.
In responding to the outpouring from readers, Tribune executive editor Janet Coats said: "Your devotion to this newspaper is powerful. We respect that, and we're humbled by it."
And pummeled, no doubt.
In varying seismic intensities, these readers eruptions dot the country as newspapers shrink in size, grow smaller in the number of pages and adjust content offerings to smaller newsrooms. In some cases, the frequency of print publication is changing and some publications will undoubtedly disappear.
Listen to someone passionate about their printed newspaper like Dr. Kathy Hansen, writing on her "A Storied Career" blog:
The newspaper I have read for the last 16 years, the Orlando Sentinel, has undergone a number of cost-cutting ravagings of its size and scope, all in the guise of "re-designs" that purport to make the paper better. Of course, they do not. They reduce it to a shadow of its former self.

At the same time, newspapers like the Sentinel attempt to drive readers to their online version. I rarely seek news online unless some breaking story catches my attention through Twitter tweets.
The problem is print readership is both declining and growing older (not an encouraging sign for future growth). Expect the volcanic activity to continue …
(Hat tip to John Robinson. Photo credit: arenal.net)