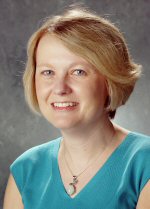 ONA Nashville: Journalism Has a Future, "Real things real journalists can do right now to embrace it," is shaping up as a tremendous learning opportunity for regional journalists.
The day-long workshop sponsored by the Online News Association and the Freedom Forum will be Jan. 30 at the Freedom Forum on the Vanderbilt University campus in Nashville. The workshop costs only $35 per person ($25 for Online News Association members).
The keynote speaker for the workshop is Janet E. Coats, Executive Editor and Vice President of The Tampa Tribune.
Coats, 45, supervises an interactive newsroom of 275 journalists producing content for the newspaper, WFLA-TV and the website TBO.com.
She joined the Tribune in July 2004 as managing editor and became executive editor in January 2005. She has worked in Florida journalism for more than 10 years; all of that work has been in multimedia newsrooms, practicing journalism across print, television and online. She joined the Sarasota Herald-Tribune as managing editor in 1997, becoming executive editor of that newspaper in 1999.
Coats graduated from the University of Missouri in 1984 and began her career as a reporter at the Irving Daily News in Irving, Texas. She was a reporter and editor for the Stuart (Fla.) News and a city hall reporter for the Virginian-Pilot in Norfolk, Va. At the Pilot, she rose through the ranks to become deputy managing editor for features, sports and weekends. She was managing editor of the Wichita (Kansas) Eagle from 1994 until 1997.
Coats worked briefly at the Poynter Institute as dean of the faculty.
She is on the board of directors of the American Society of Newspaper Editors and has served as a Pulitzer Prize juror five times, chairing the Public Service and Investigative Reporting juries.
She has three children – Sam, Rachel and Luke – and two stepdaughters, Carly and Casidy. She is married to Rusty Coats, who is vice president/interactive for the newspaper division of the E.W. Scripps Co.
Check out the full schedule and register.