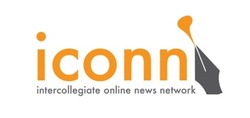 I'm on the program of the founding conference of ICONN or the Intercollegiate Online News Network.
The conference will be held at the University of Tennessee on Jan 15 and 16.
The group "is a set of individuals, academic programs and professional organizations dedicated connecting student web journalists and campus news websites and to advancing education in web and online journalism."
I'm on a panel Thursday:
3:15 – 4:30 p.m.
Views from the professionals
Lauren Spuhler, Knoxville News Sentinel
Jack Lail, Knoxville New Sentinel
Patrick Beeson, Scripps Interactive
Staci Baird, LucasFilms
Sounds like fun! Be there.