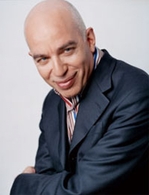 Michael Wolff, founder of Newser and author of several books
, gives newspapers, oh, about 18 months.
"About 18 months from now, 80 percent of newspapers will be gone. The Washington Post is supported by Kaplan's testing business. The testing business will still be around in 18 months, and they will probably continue to support the newspaper. But that'll be an exception."

Wolff was speaking yesterday on a panel in New York.
Interestingly, he blames all the ills on Craig Newmark. He makes a point that Newmark's Craigslist took away newspapers' revenue brimming silos of auto, jobs and real estate ads.
While it certainly had an impact, the idea that Craigslist primarily wrecked the newspaper industry's cash stores is a bit far fetched as is the 18-month prediction of the death of nearly all newspapers. Far more likely is the death of "Burn Rate" Wolff's own Newser in 18 months.
Check back here in October 2010 for the scorecard.
.