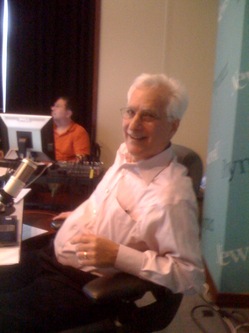 I had a great time doing a Webinar at the Poynter Institute on Thursday with Howard Finberg and a big assist from Elaine Kramer, who manages the Associated Press Managing Editors' Online Credibility Roundtables. Our topic was management of online comments and Michele McLellan has some thoughts about it.
Coincidentially, online comments on the knoxnews.com Web site and the APME Roundtable on Comments are the focus of a long piece by Frank Carlson in Wednesday's edition of Metro Pulse, an alternative and entertainment weekly in Knoxville. Knoxville area blogger Say Uncle has some thoughts about that.
Meanwhile, one of the things we didn't touch on in the seminar, subpoenas for commenter information continues to be part of the continuing story about the murder case and trials that were the focus of the APME Roundtable. News Sentinel Editor Jack McElroy deals with the issues in "Journalism subpoenas can be abusive," "FBI criticizes News Sentinel for disclosing subpoena," and "KNS turns commenter info over to FBI." A topic for a future Poynter Webinar, I'm sure.
(The photo is a somewhat fuzzy picture of Howard Finberg, director of Poynter's News University and who moderated/ran the Webinar. He is shown in Poynter's Studio H.)
Here is a sampling from Twitter of the react to the Webinar: