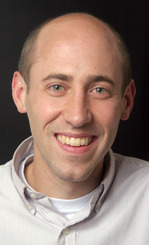 Kitsap Sun Editor David Nelson has an answer for my question: Can newsroom change their "web metabolism?"
I wondered in a recent blog post whether newspaper newsrooms could change their "metabolism" to what the instant, want-it-now, always-on Internet demands while still predominately operating on what I'll call a metabolism of setting deadlines and schedules and assignments based on printing cycles that at best are once every 24 hours and often just once a week (once a week sections, for example). Yes, within this printing press rhythm, newsrooms also are doing breaking news updates, and Twitter and Faceobook posts, live blogging, and sending text alerts, but often just a step or two late.
My post and Nelson's are part of the conversation around the E.W. Scripps newspapers series on changes in the media landscape. Nelson notes newspaper newsrooms have the dexterously difficult task of grabbing the future and embracing the past simultaneously. He writes:
So there's some dichotomy: The digital crowd thinks we're stale and cannot move nimbly enough to be relevant online; the print readers are worried we'll abandon them for the shiny new toy. That's a timely conundrum at the Sun, where our readership is closer to being split than ever when comparing daily print subscriptions with a growing number of daily unique visitors to kitsapsun.com.
He sees newsrooms working it out.
We've proven over the past few years we can do most things we set out to do, when given the resources and time. When, and how much, are maybe the better answers to seek.
For readers of print and online newspapers (and those who work for them), I certainly hope Nelson is right. What do you thnk?
(Photo of David Nelson from the Kitsap Sun)