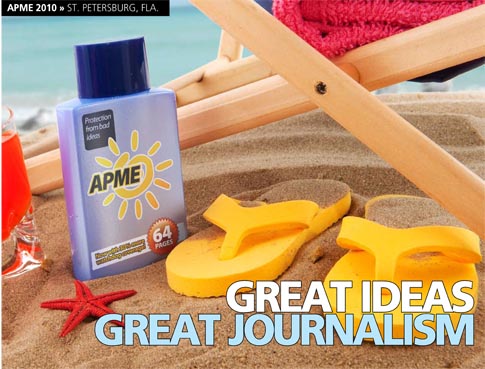 One of the great projects of the Associated Press Managing Editors (APME) is the annual Great Ideas book. A PDF of the 2010 edition, as well as the 2007, 2008 and 2009 editions,
has been posted
on the APME website.
Kurt Franck, executive editor of The (Toledo) Blade, and Terry Orme, managing editor at The Salt Lake Tribune, make this happen.
If you need a quick reference on the fresh ideas others are doing, grab this download.