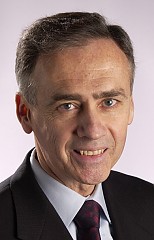 AP
's board approved plans today plans for the News Licensing Group, a spin-off news licensing agency that will be something of an ASCAP for news.
AP Chief Executive Tom Curley said the creation of the News Licensing
Group marks a new phase in which all that data will be used to package
and sell products to other media outlets, from online news sites to app
developers. Mr. Curley said participating publishers will determine what
content to contribute and what to charge and the group will pay them
royalties based on how frequently and where their content is used.
— Digits (The Wall Street Journal blog)
During an informal talk to the APME Board of Directors a couple weeks ago, Curley forcefully outlined some of the vision for the News Licensing Group.
It's a bold, potential game-changer for content creators built upon the AP News Registry technology that Associated Press has already convinced nearly 1,000 publishers to use since last summer. I expect several large publishers to join the effort with AP and that it will start shaking things up pretty quickly.
Watch this one.