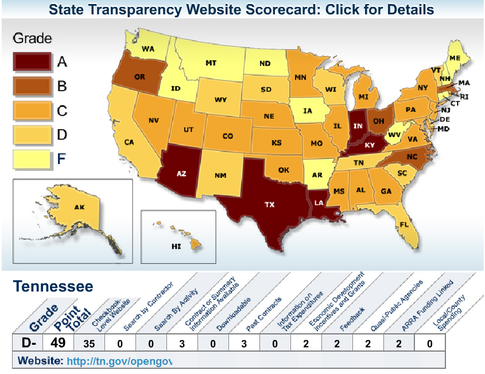 In the second annual ranking of states' progress toward new standards of "comprehensive, one-stop, one-click budget accountability and accessibility," Tennesse gets a "D-."
The ranking of how states are achieving Transparency 2.0 standards was done by U.S. PIRG, the federation of state Public Interest Research Groups (PIRGs)
An interactive map on the federation's website lets you drill down into the data for each state.
Tennessee, for example, gets the maximum positive score for having a "checkbook-level" website, but its low grades come from the site not offering much information.
Seems to be story of open government in Tennessee.