The Social Media Day at the Associated Press Media Editors Conference in Nashville has one panel that will attempt to provide some answers to that question. It's a star-studded lineup of newspaper and TV digital pioneers, who have been innovators and ground-breakers as traditional media expanded into digital.
Social Media Day is Friday, Sept. 21 at the John Seigenthaler Center on the campus of Vanderbilt University. APME is doing a special one-day rate of $35 for editors, broadcasters and journalism educators who would like to attend just that day. Contact Sally Jacobsen or Adam Yeomans if you are interested. There are two great morning panels, a lunch speaker and an aftenroon panel, plus an update from a couple Associated Press political writers fresh from the campaign trail.
It would be worth $35 just to hear this panel, but there's still time to sign up for the whole Conference, which starts on Wednesday. Sept. 19. All three days are filled with great sessions and speakers and events. And the John Seigenthaler Center is a fabulous facility.
The title for this panel is "Is There More to Social Media Than Being Liked?" and the panelists will tackle why are we tweeting and hanging out on Facebook when we have a newspaper to put out – and with fewer people. What are the best ways to make social media campaigns effective? How do you measure social media effectiveness, and what are some strategies for using social media to engage more deeply audiences that might help generate revenue.
Here's a look at the panelists.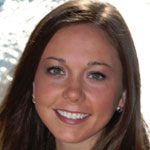 Ellyn Angelotti is moderating. She is a faculty member at The Poynter Institute, where she explores the journalistic values and the legal challenges related to new technologies, especially social media. Angelotti regularly teaches journalists how to effectively use interactive tools as storytelling vehicles, and how using these tools changes the media landscape. Her current work is focused on the intersection of journalism, technology and the law. She is attending law school part-time at Stetson University College of Law. Before coming to Poynter, Angelotti directed award-winning, nontraditional multimedia sports content at the Naples Daily News in Florida.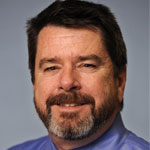 Frank Daniels III is a digital pioneer who led the creation of the first Internet newspaper in 1993, NandO at the Raleigh News and Observer, then owned by his family. Today, he is the co-founder of Wakestone Press, LLC, a Nashville-based publisher focusing on non-fiction stories. He is also working with The Tennessean as Community Conversations Editor. While executive editor of The News & Observer, the paper won the Pulitzer Prize for Public Service. He has founded or been involved in several Internet startups over the last two decades. He is a 2012 inductee into the North Carolina Journalism Hall of Fame, the fourth successive editor of The News and Observer to be honored (Josephus Daniels, Jonathan Daniels, Claude Sitton) and the fifth member of his family.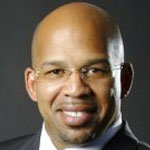 Martin G. Reynolds has served as senior editor for community engagement for the Bay Area News Group and Digital First Media's Western Region since December 2011. He served as editor-in-chief of the Oakland Tribune from May of 2008 to Dec. 2011. He rose through the ranks to become editor after starting at the paper as an intern in 1995. He was one of the lead editors on the Chauncey Bailey Project, formed to investigate the assassination of journalist Chauncey Bailey, and co-founder of Oakland Voices, a community journalism program funded by the California Endowment, that trains residents to become storytellers and publishes their work in the Tribune.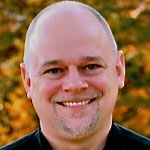 Jay Small is president of Informed Interactive, a division of Evening Post Publishing Co. that oversees interactive strategy and operations for Evening Post newspapers and Cordillera TV stations nationwide. The company's online properties include PostandCourier.com in Charleston, S.C., LEX18.com in Lexington, Ky., and KVOA.com in Tucson, Ariz. With 27 years in local media and 17 years in interactive leadership, Small previously held senior posts at The E.W. Scripps Co., Belo Corp., Thomson Consumer Electronics, The Indianapolis Star and Evantage Consulting. He has also served as an independent interactive strategy consultant, with clients including the American Press Institute, Newspaper Association of America, The National Post of Canada, The Santa Fe New Mexican, a global pharmaceuticals company and a regional financial institution.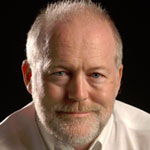 Steve Yelvington works with audience and content teams at the Morris Publishing Group newspapers across the United States, helping them grow both news and non-news audiences. A longtime newspaper journalist, Steve Yelvington was founding editor of Star Tribune Online in Minneapolis in 1994 and built it into one of the top-ranked newspaper sites in the world. As executive editor and network content director for Cox Interactive Media, he supervised a nationwide network of city sites. Yelvington has been a featured speaker at online news gatherings throughout the United States and Europe.