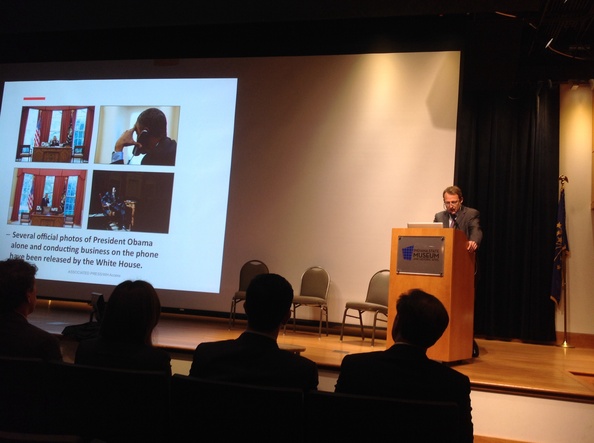 You may have seen many photos of President Barack Obama in his office. But did you know neatly all of those have been taken by the official White House photographer and released to the media.
The Associated Press, the largest U.S. Wire service, has only been allowed to photograph Obama in his office on two occasions, according to Associated Press Director of Photography Santiago Lyon.
Lyon said the administration's control of photo access and use of official photos amounts to propaganda.
He said no official explanation of the lack of access has been given and that greater access was common under previous presidential administrations.
"This works because newspapers use these handout photos," said Kathleen Carroll, Executive Editor of the Associated Press. She urged newspaper editors at the Associated Press Media Editors national conference in Indianapolis on Wednesday to not use these "press release" photos.
Carroll said the administration had been more closed in the second administration. The two times AP has photographed Obama in his office were during his first term.