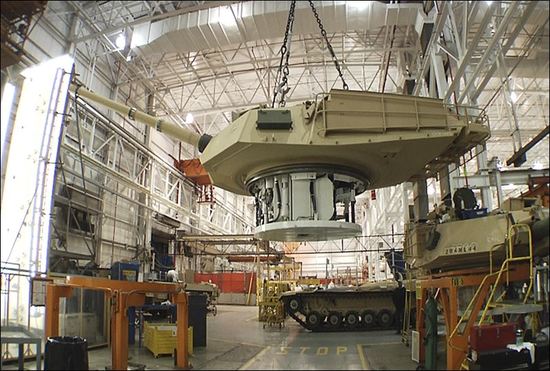 Here's another incredible example of the government's trampling of the rights of photojournalists.
The Toledo Blade filed suit Friday after the Army security personnel detained two journalists outside a tank plan in Lima, Ohio. Cameras were confiscated and some photos deleted.
The incident occurred March 28 at a General Dynamics plant.
The lawsuit claims the newspaper employees were unlawfully detained, that one  was unlawfully restrained and received threats of bodily harm, that cameras were unlawfully confiscated and images unlawfully destroyed, and that their Constitutional rights were unlawfully prevented from being exercised.
Was this part of some newspaper uncover project? Nope. They were in Lima covering a press conference at a Ford automotive plant and, while they were in town, they went around taking photos of businesses as file art for future stories.
They were outside the plant's fence and took photos from public property, the newspaper said.
One of the employees, a female photographer, was held in handcuffs for over an hour. One officer said to her "You say you are a female, I'm going to go under your bra," the newspaper reported.
There have been a string of incidents involving law enforcement officers confiscating cameras or interferring with photographers. At times, it almost seems there is a not-so-secret government war on photojournalism.