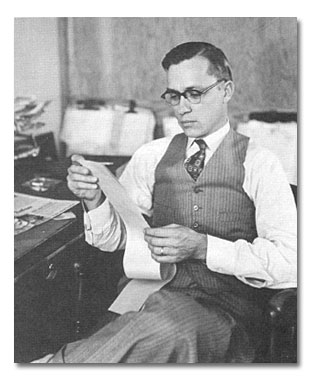 Good watch for this holiday weekend, "The Editor and the Dragon," the story of W. Horace Carter (Jan. 20, 1921 – Sept. 16, 2009), a community newspaper editor in Tabor City, N.C., who courageously editorialized against the Carolina Ku Klux Klan in the 1950s as the organization was gaining power in the region around this town on the North and South Carolina border.
Carter survived death threats against himself and his family, and threats of economic boycotts against his paper. He says in the documentary "it would have been a much better story if I had got killed."
Carter's Tabor City Tribune and fellow Columbus County newspaper editor, Willard Cole of the Whiteville News Reporter, shared the Pulitzer Prize for Public Service journalism in 1953 for their editorials in opposition to the Klan and its violent activities.
Watch the documentary, which is narrated by Morgan Freeman. Also, here's a fascinating back story of the Carter's life and times.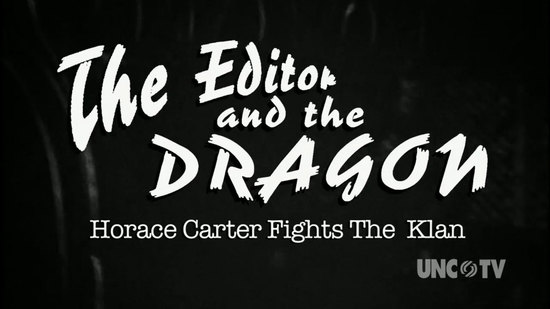 (W. Horace Carter photo from the Carter-Klan Documentary Project)