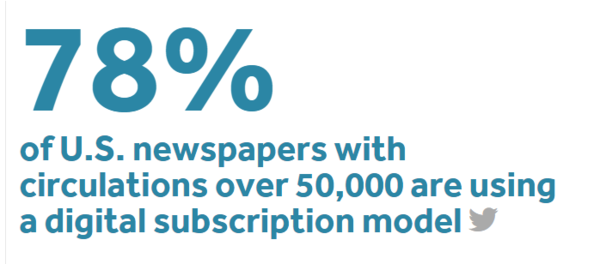 The American Press Institute has published a new report on paywalls at U.S. newspapers that finds that "everybody"s doing it."
It's a good picture of the landscape if you need the stats, but here's the short version:
The potential revenue generated by digital subscriptions is still murky at best. It is not clear whether digital subscriptions were mostly a "one-time" cash infusion that simply capitalized on the most loyal digital readers who were always willing to pay or if newspapers will be able to consistently persuade more people to sign up in years to come. Newspaper executives are hesitant to disclose financial details about digital subscriptions.