Media and news job cuts this year are expected to hit the lowest level since at least 2008, according to data from Challenger Gray & Christmas reported by the Axios Media Trends newsletter.
That sounds encouraging — maybe it actually is – but the reason for the lower number of job losses seems to be so many were let go in 2020. Who was left to lay off?
In 2020 an astounding 16,160 newsroom jobs were lost. Most of happened during the first half of last year as pandemic shutdown the economy. (Newsroom jobs are a subset of the media industry.)
Poynter has been maintaining a list of jobs losses during the pandemic. The Pew Research Center said earlier this year the nunmber of newsroom jobs have fallen 26% since 2008 with big declines in newspaper newsrooms and big increases (but not as big as the newspaper declines) in digital-native newsrooms.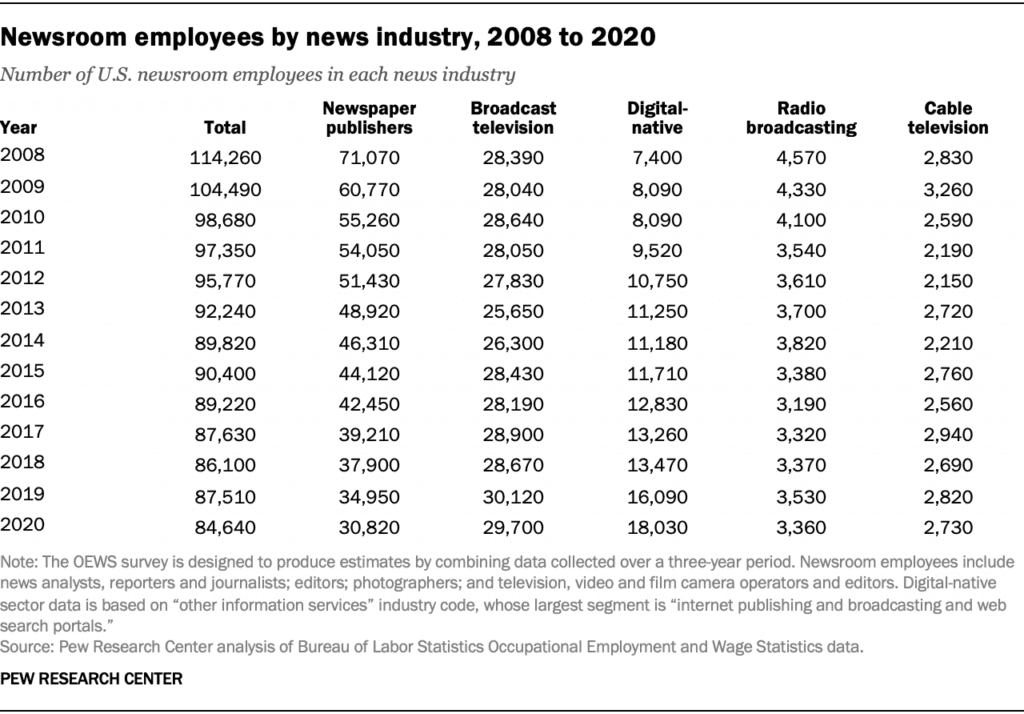 This year, announced newsroom job cuts are down to around 1,500, according to Challenger Gray & Christmas.